Top 6 hidden features of iOS 16 that you should know
Here are the top 6 hidden features of iOS 16
1. Haptic Feedback on keyboard
On iOS 15, Haptic feedback on the keyboard was only possible by downloading third-party keyboard apps but now in iOS 16, you'll love to hear that haptic feedback is now in-built into the default iOS Keyboard.
Here is the way to enable it :
First Open Settings.
Then Tap Sound & Haptics.
Select Keyboard Feedback.
Enable the Haptic option.
2. View & Share Wi-Fi password
Now in iOS 16, you don't need to remember the Wi-Fi password anymore you can just go to Wi-fi settings and then view Password. You can also share it with your friends or guests without saying it.
Here is the way to view & share a password
First Open Settings → tap Wi-Fi.
Then Tap on the i button at the end of the connected network.
After that, tap Password to view your Wi-Fi password
Tap Copy to share the password.
Also Read: Top New Features of iOS 16
3. Lock Hidden and Recent deleted Album with Face ID/Touch ID
The pictures added to the Hidden Albums and pictures in the Recently Deleted Albums are secured and will require confirmation as Face ID/Touch ID or Password to see the items in both these collections.
4. Merge duplicate Photos to save storage
Now in iOS 16, we will get a new Duplicate album in Photos that let us merge duplicate images.
Here is the way to merge duplicate Photos
First open Photos.
Then Navigate to the Albums sections.
Scroll down and select the Duplicates option.
Tap Merge.
Confirm by tapping Merge Duplicates.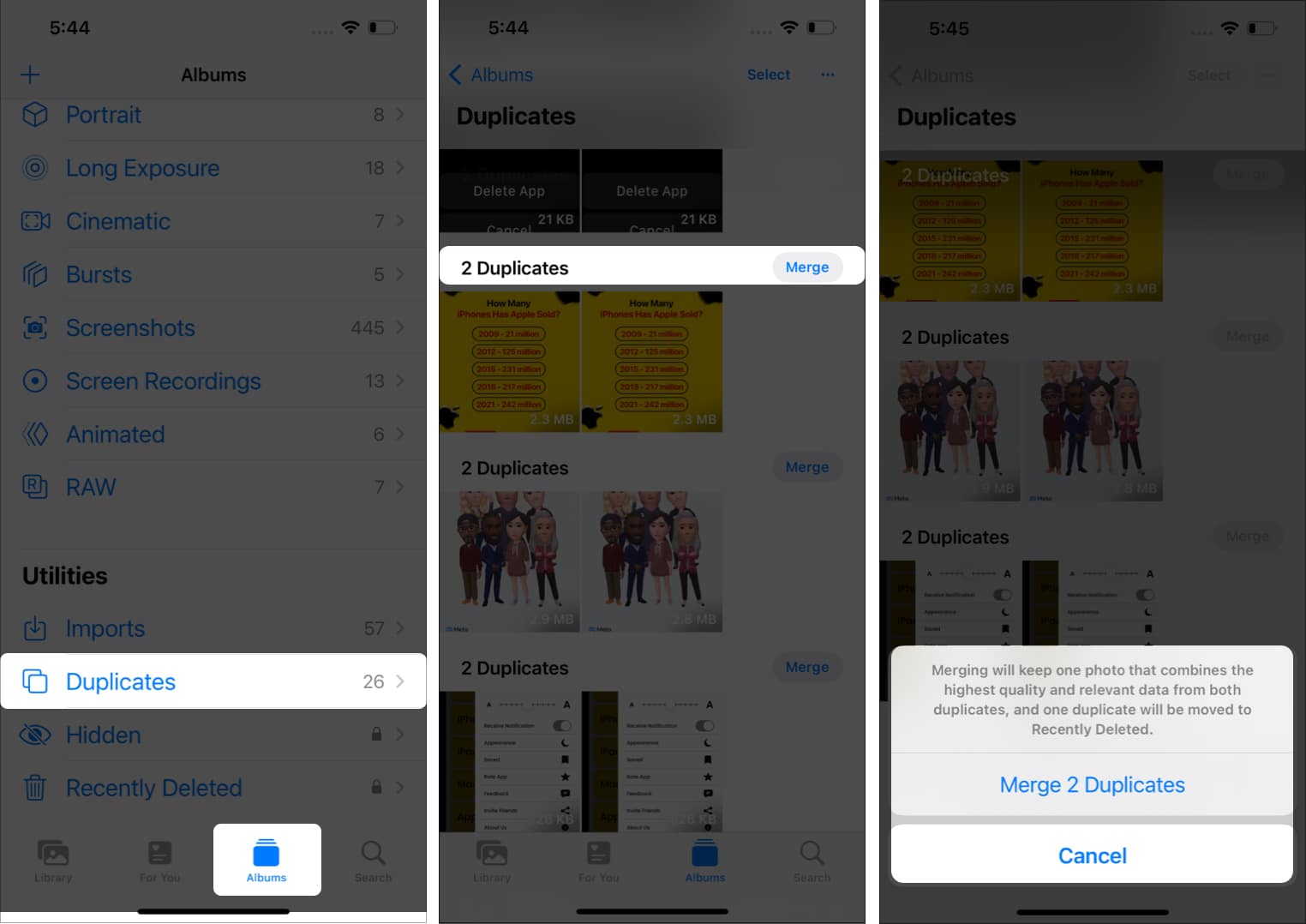 4. Blurring Home Screen
Now in iOS 16, you can  blur your Home Screen background
Here is the Way to blur Home screen Wallpaper
First open Settings.
Then Navigate to Wallpaper.
Tap the Home Screen preview at the right.
Enable Legibility Blur
Tap on Done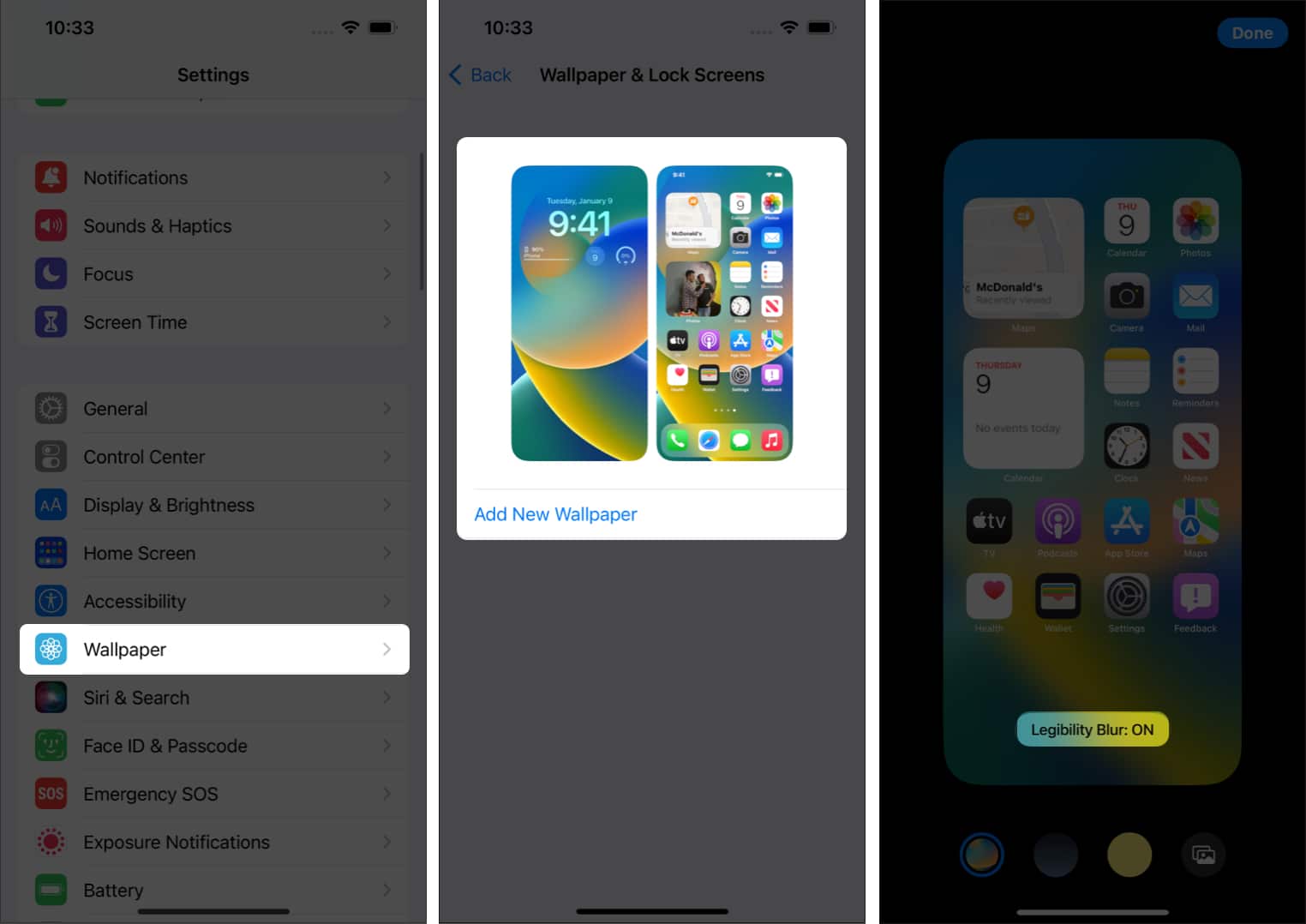 5. Lock Notes With Face ID/Touch ID or password
Now in iOS 16, You can lock a particular note with Face ID/Touch ID or password to secure your note.
Here is the way to lock Note:
First open Notes.
Then tap and hold the note you want to lock.
Tap Lock Note.
Tap Use iPhone Passcode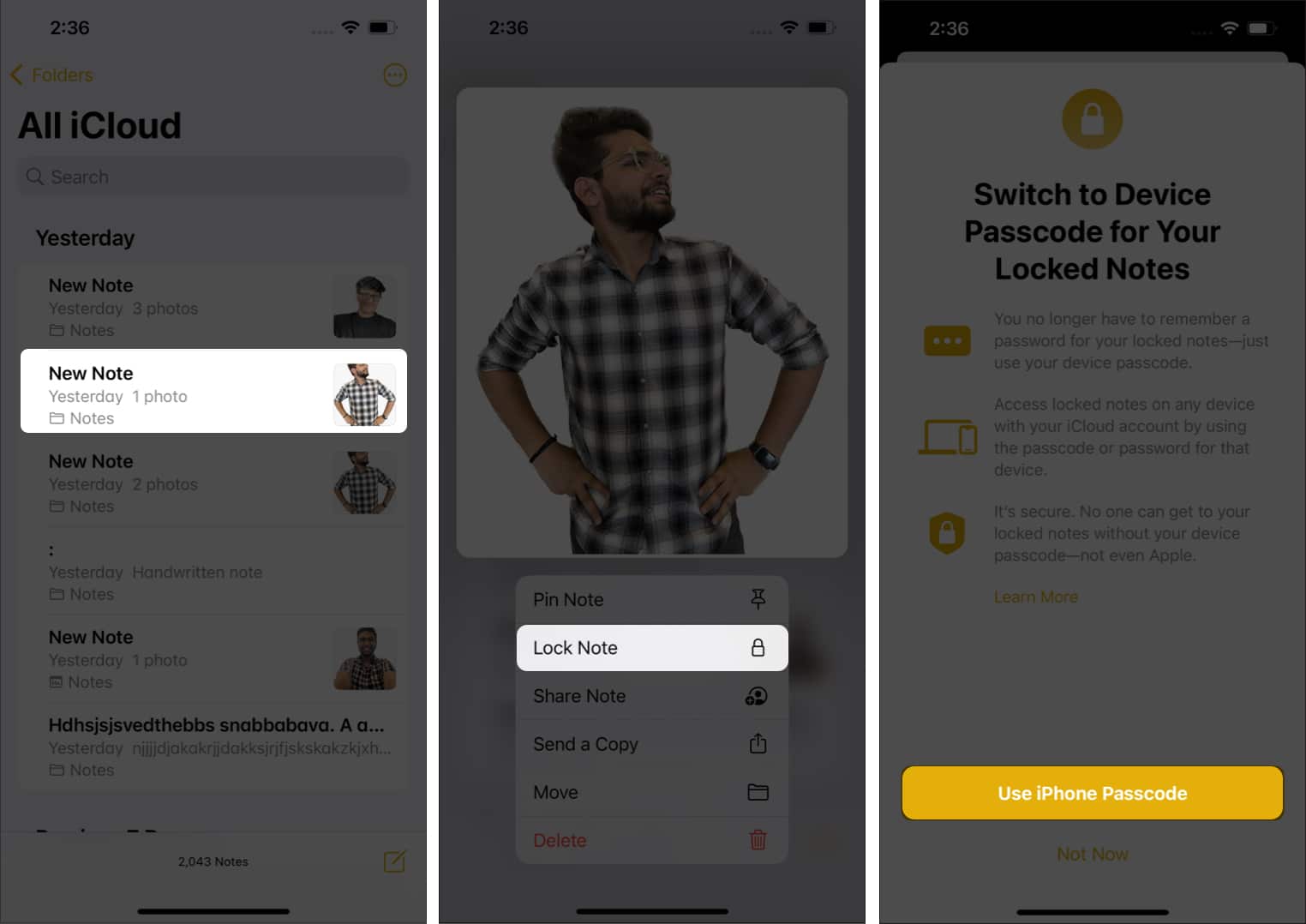 6. Delete contact
Now in iOS 16, Deleting a contact is very simple than ever before
Here is the way to delete a contact:
First open Contacts.
Then go to the contact you want to delete.
Tap and hold the contact.
Select Delete Contact.
Confirm by tapping Delete Contact.
That's all the top 6 hidden features of iOS 16